Effortless SWIFT MT handling and ISO 20022 migration
Discover tailored solutions designed to simplify your SWIFT MT and ISO 20022 message handling, accommodating organizations of all sizes and processing volumes.
01
Prowide Core
Open Source Libraries
Our open source libraries are the cornerstone of efficient SWIFT MT and ISO 20022 integration. Backed by extensive expertise, they provide a solid foundation for your projects, facilitating seamless MT and ISO 20022 message processing. Count on reliable support services to guide your journey.
02
Prowide Integrator
Licensed Libraries
Elevate your messaging capabilities with Prowide Integrator, our licensed libraries. With a focus on efficiency, compliance, and scalability, these libraries streamline your SWIFT and ISO 20022 application development. They offer essential components for message standard validation, MT and MX translations, and conversion into proprietary formats.
03
Prowide Messaging Hub
On-Premises Application
Prowide Messaging Hub modernizes your messaging processes. It effortlessly handles FIN MT and ISO 20022 messages on-prem, providing full support for ISO 20022 translations, routing, message entry and reconciliation. With our versatile middleware, you can potentially manage all your SWIFT traffic in a single processing unit; ensuring compliance, risk management and advanced security.
No matter your messaging requirements, Prowide is your trusted partner for innovation, efficiency, and security. Join us on a journey to unlock the future of financial messaging.
Building a Strong Foundation
Products stack
Our product lineup follows a modular approach, where each product is constructed upon the foundation of another.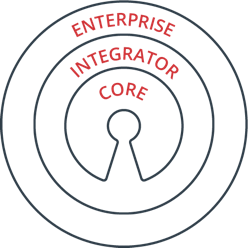 At the heart of it all is Prowide Core, an open-source Java framework designed for SWIFT message management. This well-established project, has been actively maintained since 2006, boasting production readiness and commercial support.
Building upon our open-source libraries, we offer two commercial complements:
Why Choose Prowide?
Designed for unmatched flexibility, our suite of SWIFT MT and ISO 20022 products empowers you. We work hand in hand, forming a partnership where your challenges are not only heard but transformed into innovative solutions, aligned with your distinct requirements.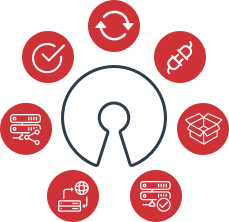 Open Source core
Unique feature offering you the benefits of auditability, reliability and no hidden lock-ins.
Standard Compliance
Supports all messages from both FIN MT (ISO 15022) and MX (ISO 20022) standards.
Lower Maintenance Costs
By localising SWIFT standards maintenance into a single software package.
"The developers were willing to listen to the problems we needed to solve and contribute ideas and possible solutions to those problems."
"We've been able to isolate our legacy systems from much of the change that's going on in the world around them."
"The data model was easy to understand"
Many customers trust our products and services for their FIN MT and ISO 20022 solutions.
Grow revenue. Achieve lower stable cost structures. Be resilient.