Open Source
Open source libraries to streamline your FIN MT and ISO 20022 message handling application development.
Development Libraries
Prowide Integrator
Complementary building blocks to reduce efforts in the implementation and maintenance of your FIN MT and ISO 20022 software infrastructure.
SDK
Model and parser for XMLv2, SEPA, SCORE, CBPR+ and more. LAU signing. BIC directory. MT expanded printout.
Read more
Validation
FIN MT and ISO 20022 compliance validation; structure, syntax and semantic rules.
Read more
Webapp
Prowide Messaging Hub
Fully fledged application for FIN MT and ISO 20022 message management on premises
Message Handling
FIN MT and ISO 20022 message handling, archiving and routing application.
Read more
Open Source Core component
We conceive our products as a composite of reusable components where each product is built on the basis of another.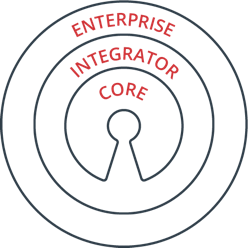 The central component Prowide Core is an open source Java framework for managing SWIFT messages. The project (previously known as WIFE) is active since 2006, production ready and commercially supported.
On top of the open source library, we have two commercial complements:
Prowide Integrator which is also a library and provides additional API.
Prowide Messaging Hub which is a full-stack application, with a ready to use user interface.
Modular Design
Both Prowide Integrator and Prowide Messaging Hub are composed of a basic package plus a range of modules. They can thus be tailored to fit your own SWIFT Integration needs with a reduced TCO, whatever your processing volume.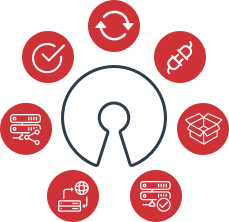 Open Source core
Unique feature offering you the benefits of auditability, reliability and no hidden lock-ins.
Standard Compliance
Supports all messages from both FIN MT (ISO 15022) and MX (ISO 20022) standards.
Lower Maintenance Costs
By localising SWIFT standards maintenance into a single software package.
Many customers trust our products and services for their FIN MT and ISO 20022 solutions.
Grow revenue. Achieve lower stable cost structures. Be resilient.